Melanzana Restaurant
An exceptional Italian experience
The Italian cuisine is not only the most popular in today's world, but having developed over more than twenty five centuries, it is also a true antiquity.
At Melanzana, occupying the ground floor of The Raven, the oldest public house in Battersea, we promise you a true Italian night. In a calm and cosy environment, with candle lights and soft music at the background, enjoy our range of delicious Italian seasonal dishes, typical Italian recipes, characterised by their simplicity and quality ingredients, served with your selection of the finest Italian wines. And to complement your experience, mouth-watering homemade desserts are freshly prepared and waiting for you. Last but not least, what would be more Italian that ending your meal with a cup of Espresso made of 100% Arabica coffee?
It is as simple as that; we promise you a typical fine Italian night at the heart of London.
Book Now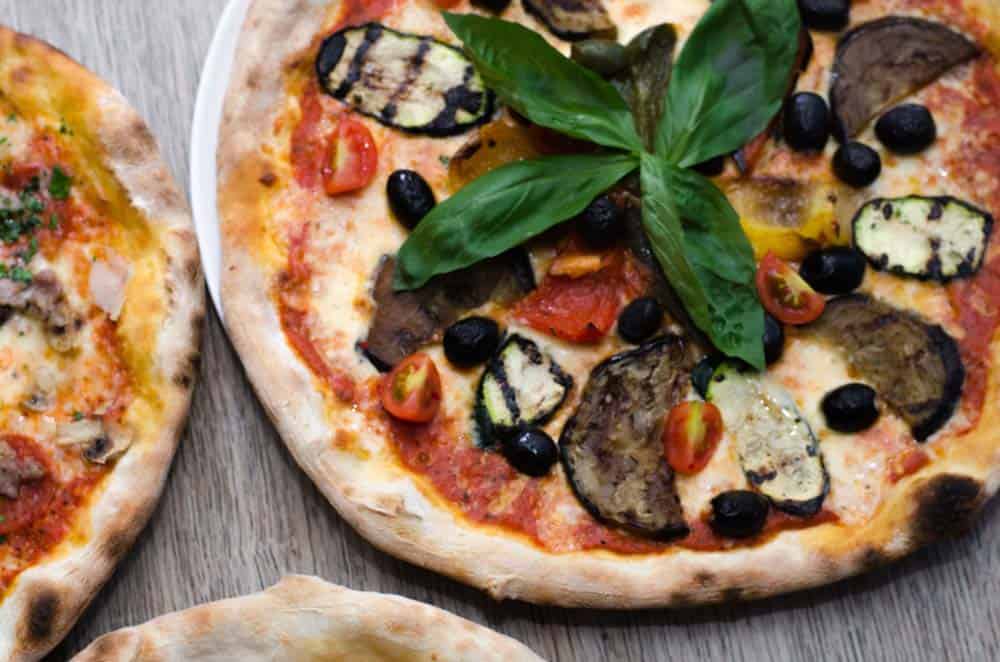 Pizzeria
The genuine Italian Pizza
Pizza falls into two distinct categories: Italian pizza and the rest of the world. It may be argued that all pizzas are made of the same basic ingredients, but we promise you that after one taste of our true Italian pizza, you will never feel the same about this simple and delicious food again.
Our Pizza is second to none.
Delicatessen
Fabulous Italian specialities
Walk into our Deli and you will instantly feel that you have been transported back to Italy.
We have a wide range of Pasta, Cheese and Charcuterie products for you to take home, or you can sit inside and enjoy our freshly prepared paninis, pasta mixes and salads alongside a 100% pure Arabica Espresso.
Our staff are always delighted to serve you, just ask for our recommendations if you need any help.